About our Navy Yard location
Silver Mirror expanded its exceptional facial services to the Navy Yard neighborhood in Washington, DC, bringing its renowned skincare offerings to Southeast DC in 2022. Building on the success of our Dupont Circle location since 2019, our team of skilled estheticians and state-of-the-art skincare technology continue to deliver a comprehensive range of facial treatments, including specialized facials for various skin concerns. With our time-efficient 30 and 50-minute sessions, you can enjoy an exceptional facial experience without sacrificing your busy schedule. Come experience the ultimate radiance of your skin at Silver Mirror's Navy Yard facial bar.
MON - FRI

8 AM – 9 PM

Sat

9 AM – 7 PM

Sun

10 AM – 6 PM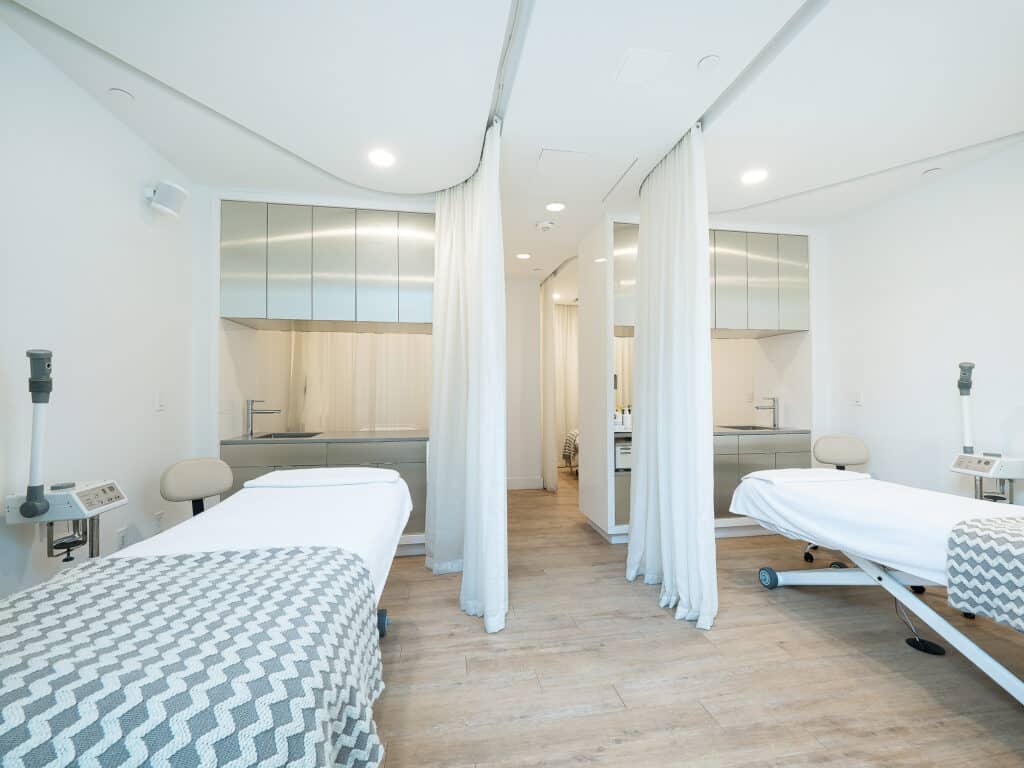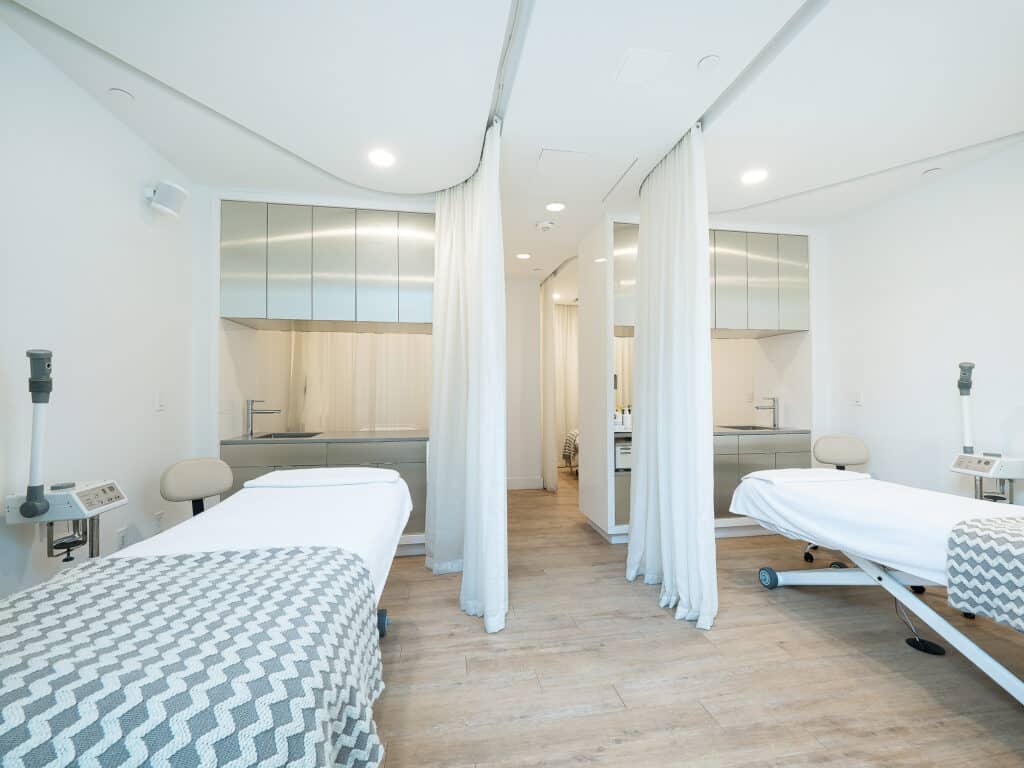 Your Navy Yard Facial Destination
The perfect facial for every complexion - Silver Mirror embraces all skin types and tones
Designed with an open floor concept in mind, our facial bar echoes a beauty salon, and privacy curtains lend seclusion to your session so you can enjoy the 1-on-1 time with the professional treating you. With soft facial beds and an endless array of products for even the most sensitive skin types, we ensure that each client is relaxed, comfortable and ready to enjoy their semi-isolated skin treatment.
Step into our facial bar in the Navy Yard to experience a 30 or 50-minute facial specialized to fit your skin's unique needs. Each appointment begins with a skin assessment to discuss skin concerns, goals, and the state of your microbiome–what it needs and what it doesn't need. From there, we strategize your perfect facial. Whether you have oily, dry, sensitive or mature skin, our skincare specialists will tailor your treatment to fit your needs, so that you walk out of our doors glowing.
Silver Mirror Delivers Facials to Navy Yard, The Wharf & Southeast DC
Silver Mirror is dedicated to providing outstanding facial services to the vibrant and diverse communities across Southeast DC. Our team of skilled estheticians is committed to delivering personalized skincare solutions that cater to the unique needs of all skin types and tones. With our state-of-the-art skincare technology and high-end products from top brands, we guarantee our clients will achieve the best possible results.
Whether you're looking for a refreshing cleanse, seasonal hydration, or targeted treatments for specific concerns such as sensitivity, rosacea, dark spots, fine lines, and wrinkles, our 30 and 50-minute facials are designed to fit into your busy schedule without compromising on quality. Experience the ultimate radiance of your skin at Silver Mirror's Southeast DC location, where we prioritize your skincare needs and provide exceptional service in a welcoming and inclusive environment.
Our expert team of estheticians at Silver Mirror Navy Yard offers a range of cutting-edge skincare treatments including Dermaplaning, Microneedling, and Hydradermabrasion. These specialized services provide deeper exfoliation and help to stimulate collagen production, resulting in smoother, more radiant skin. Indulge in these transformative services at our Southeast DC location and discover the transformative power of expert skincare.
Book a Facial
Getting to Silver Mirror 
Navy&nbspYard
Directions to Silver Mirror at Washington DC's The Yards
Silver Mirror at the Navy Yard is the prime facial destination! We're easy to reach via public transport and by car.
Our Washington DC facial spa is located between Tingey Street and the Anacostia waterfront. Driving from Interstate 695, turn onto M Street SE, and find Silver Mirror nestled off 3rd St in The Yards.
The area surrounding our facial bar has limited on-street parking. There is a parking lot approximately 10 feet from our door.
What else is nearby?

About the Neighborhood
Capitol Riverfront
Southwest Waterfront
Hill East
NoMa
Capitol Hill
East End
Stanton Park
Penn Quarter
Giving Back

Radiant skin, radiant communities: Silver Mirror's commitment to giving back to Washington, DC.
national Partner

National Pediatric Cancer Foundation

Support the National Pediatric Cancer Foundation by choosing our Seasonal Hydrating Facial, where a portion of the proceeds is directed towards this noble cause.

Local Partner

Becky's Fund Domestic Violence

Silver Mirror is dedicated to supporting the fight against domestic violence and will donate a portion of the proceeds from our Brightening Facial to Becky's Fund, an organization that works to end domestic violence through education, advocacy and service.